Chiropractor Jack Wells, D.C.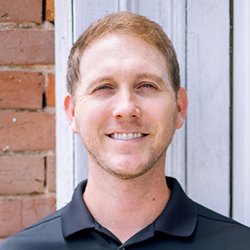 Dr. Wells was born and raised in Harker Heights, TX. Initially, he pursued an engineering degree from the University of Texas A&M in College Station. During his time at Texas A&M, his interest in the conservative management of pain-related conditions and passion for helping others redirected his career path. Dr. Wells earned a Bachelor's degree in Anatomy, a second Bachelor's degree in Health and Wellness, and completed his Doctor of Chiropractic from Parker University in Dallas, TX. 
He finished his education in Bogota, Colombia where he interned with the Olympic Committee of South America. In Colombia, he treated athletes training for the Pan American Games and the 2012 Summer London Olympics. Dr. Wells worked as an Associate Chiropractor for 8 years before opening Wells Spine & Sport.
Dr. Wells is well versed in many chiropractic techniques but has extensive training and experience with soft tissue manual therapy, sports medicine rehabilitation, and holds a certification in Chiropractic Clinical Neurology (CCN). He specializes in the treatment and prevention of musculoskeletal pain/injuries, family chiropractic, and general wellness.
When he is not treating patients, he is a dedicated husband and father. His wife, Jessica is a registered dietitian and has a passion for total body wellness. Dr. Wells enjoys an active lifestyle that includes golfing, biking, traveling, fishing the gulf coast, and serving in the community.
At Wells Spine & Sport you are treated like family. Our team is committed to providing excellent, high-quality evidence-based care with measurable outcomes to families of all ages.
OFFICE HOURS
Monday
8:00am - 12:30pm
2:00pm - 5:00pm
---
Tuesday
8:00am - 12:30pm
2:00pm - 5:00pm
---
Wednesday
8:00am - 12:30pm

---
Thursday
8:00am - 12:30pm
2:00pm - 5:00pm
---
Friday
8:00am - 12:30pm
---
Saturday
By Appointment